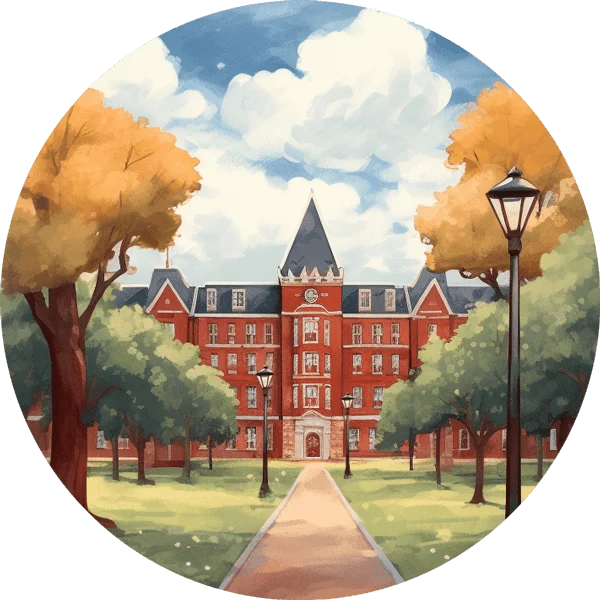 What Are The Best Collegiate Swimming Pools?
Butterfly, Backstroke, Breast, Freestyle….
5 am practice times, thousands of meters swam, these are just a few of the exhausting statistics that a collegiate swimmer thinks about on a daily basis. The grind, the hours, just like every other college athlete, swimmers, divers, synchronized swimmers, they are training and training and training. In our most recent ranking, we've decided to take a look at the facilities that swimmers are using. After comparing aquatic centers from around the country, we have narrowed our list down to these top 10 competition pools.
Competition Pools from around the country were ranked using a system based on area, depth, technological features, and age, as these factors can contribute to the speed of a racing pool. Further consideration was given to spectator seating, notoriety and history as measured by the occurrence of high profile competition and record-breaking.
Whether your school has hosted Olympic time trials, seen national records fall, or provided spectators are great view for a dual meet, we are thrilled to bring you the Top 10 collegiate competition swimming pools.
10. Trumbull Aquatic Center – Denison University
Denison's Trumbull Aquatic Center, opened in Fall 2012, is a $20 million facility. It features a course 50 meters in length and 25 yards in width; a large diving well; and a capacity of over 750 spectators. Also featured are a scoring and timing system, two video boards in full-color, and a high-quality sound system. There are also well-equipped areas for event administration and media coverage.
In 2014, the facility hosted the North Coast Athletic Conference Championships and the NCAA Division III Diving Regional. In 2015, the NCAC Swimming & Diving Championships were held at Trumbull. The Trumbull Aquatic Center also prides itself on having programs and events for both the general student body at Denison and the campus' surrounding community.
9. Denunzio Aquatic – Princeton University
Constructed in 1990, Princeton's Denunzio Pool has state-of-the-art design and technology. It is one of the fastest pools in the nation, with a minimum depth of nine feet and a maximum depth of 17 feet. Along with locker rooms and a conference room, the facility seats 1,700 individuals. In addition, everything is ADA accessible.
The Denunzio Pool has hosted many aquatic events. For example, the 1999 Ivy League swimming and diving championships– commemorating the League's 25th anniversary of women's athletics– and several Ivy and EISL championships since, were held at the Denunzio Pool. Other events that have occurred at Denunzio include men's and women's Southern, Eastern, and ECAC Championships in water polo; an exhibition between the Princeton women's water polo team and the U.S. National Team prior to the 2004 Olympics; and 2009's NCAA Division I men's water polo championships.
8. Gabrielsen Natatorium – University of Georgia
The University of Georgia's Gabrielsen Natatorium, opened in January 1996, contains three separate pools. Its 50-meter competition pool contains 844,000 gallons of water, and the pool can be modified for different events by moving its bulkheads. The natatorium can hold 2,000 spectators, and many accommodations, including locker rooms and lifeguard offices, are located on the deck level.
Georgia claims that the pool is "a magnet for national-caliber competitions." Some swimmers from the University of Georgia went on to become SEC championship swimmers, All-Americans, and even Olympian team members during the time of B.W. Gabrielsen, the school's former swimming coach and the building's namesake.
7. Robert Kiphuth Memorial Exhibition Pool – Yale University
Yale, after years of bureaucratic arguing, is in the process of building a new competitive swimming pool. The pool, which is expected to cost tens of million dollars, is to be one of the fastest in the nation.
For now, the Kiphuth Exhibition Pool is open. It is a 25-yard, six-lane pool, which was built in 1932. Originally intended for intercollegiate competition, it has 2,187 seats . Each row of seats rise at an angle of 45 degrees, offering every spectator a perfect view of the action below. NCAA and AAU championships, along with the first-ever double-dual meet between Yale, Harvard, and Princeton, were held here.
6. Avery Aquatic Center – Stanford University
Stanford is known for its Avery Competition Pool, located within the Avery Aquatic Center. The facility, which can hold up to 2,530 fans, is also one of the fastest pools in the nation. The competition pool is 37 meters long by 20 meters wide, and goes from 11 to 14 feet in depth.
The Avery Aquatic Center is very strict on not letting in public guests; the rules permit exceptions in only certain circumstances. The university is a member of the national membership-operated nonprofit organization United States Masters Swim. The Palo Alto Stanford Aquatics frequently hosts USA Swimming events.
5. Freeman Aquatic Center – University of Minnesota
The University of Minnesota's Freeman Aquatics Center is notable in that over five million individuals have swum there since it opened in 1990, receiving much praise from Olympians along the way. The center features a 50-meter racing pool and adjacent diving well.
Its two pools are constantly busy, and one can reserve a pool for an event. The facilities were fashioned to meet or exceed Olympic standards so that it could host major swimming and diving events. Fittingly, nine Big Ten Championships, six NCAA Championships, many national and international competitions, countless State High School Championships, and many other events have been held in the Freeman Aquatics Center.
4. Mccorkle Aquatic Pavilion – The Ohio State University
Ohio State University's McCorkle Aquatic Pavilion has a 50-meter competitive pool at 79 degrees Fahrenheit, a diving well at 83 degrees Fahrenheit, a dive spa, and seating for 1,400 individuals. The facility is open to the public on a limited basis.
A number of aquatic activities are offered to the public, such as swim lessons, lifeguarding, and scuba classes. OSU's varsity men's and women's swimming and diving teams, varsity synchronized swimming team, and the Ohio State Swim and Diving Clubs all participate within the McCorkle Aquatic Pavilion.
3. IU Natatorium – Indiana University – Purdue University – Indianapolis (IUPUI)
Indiana University– Purdue University Indianapolis' Natatorium is part of a grander $30 million renovation investment currently being undergone at the university. Part of the impetus for the aquatic renovations has to do with Indianapolis hosting the U.S. Olympic Diving Team Trials in 2016.
IUPUI's natatorium, built in 1982, is notable in that the 220,000-square-foot facility is the nation's largest indoor swimming facility. It has two 50-meter pools and can seat 4,700 spectators. Over 100 swimming records have been set in its pools. In 2014 and 2015, YMCA of the USA's Long Course National Championships were held in the natatorium.
2. Lee and Joe Jamail Texas Swimming Center – University of Texas at Austin
The University of Texas at Austin's Lee and Joe Jamail Swimming Center boasts a number of impressive facts and features, including: 1.5 million gallons of water circulate 24 hours a day; it has one, three, five, 7.5, and 10-meter diving towers; and underwater lighting and viewing windows.
It is home to the Texas Swimming and Diving Hall of Fame, which features tributes to some of the state's best swimmers and divers. As for events, it is also known for year-round happenings including the Austin Grand Prix. Longhorn Aquatics, a competition-oriented membership program for swimmers and divers, prepares individuals for elite swimming competitions.
Joe Jamail, its namesake, is a billionaire attorney from the Houston area. He attended the University of Texas at Austin, and is cited to be the 833rd richest person in the world.
1. Herb McAuley Aquatic Center – Georgia Tech
Built for the 1996 Olympic Games held in Atlanta, Georgia Tech's Coach Herb McAuley Aquatic Center is known for being being one of the fastest in the world, thanks to the depth of its pool, water flow control, deep gutters, and wide lanes to reduce wave action.
With stadium seating for 1,950 individuals, its competition pool is 50 meters by 10 lanes. It has been used in the past for Olympic time trials. A smaller, leisure pool is also in the facility with a 184 foot water slide and a 16 person spa.
The Herb McAuley Aquatic Center, named after Herb McAuley, commemorate's the university's late champion swimmer and beloved swim coach. McAuley was a truly passionate and relentless swimmer; he continued to partake in competitions into his 90s.