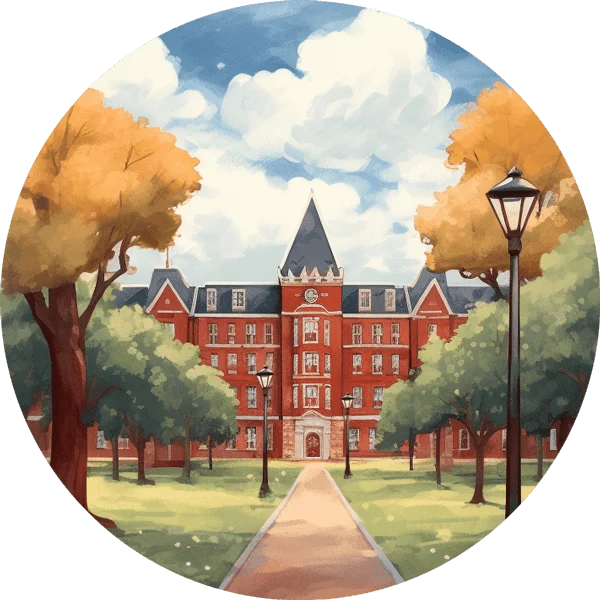 Choosing the best degree for artists can be a challenging decision, as various educational paths can lead to a successful career in the creative field. Factors such as the type of artistic medium, desired career goals, and personal interests play a significant role in determining which degree will be the most beneficial. With multiple options available, it is crucial for aspiring artists to carefully consider their passions and talents before embarking on a particular course of study.
In higher education, arts entrepreneurship programs are becoming increasingly popular, focusing on the innovative delivery of artistic content and professional development for artists. These programs aim to equip artists with essential business skills, enabling them to thrive in the competitive creative industry. Alternatively, some artists may choose to pursue practice-based research degrees in art and design, where they can develop a deeper understanding of their craft while participating in relevant research activities. This option can be particularly beneficial for those who have a strong interest in combining their artistic practice with academic pursuits.
Another noteworthy degree option for artists is the Master of Fine Arts (MFA), which is typically considered the terminal degree for practicing artists. This degree offers an immersive educational experience that nurtures creativity, encourages experimentation, and exposes students to a diverse range of artistic media and concepts. With an MFA, artists can enhance their technical abilities and deepen their understanding of their chosen field, equipping them with the necessary tools and knowledge to succeed in their artistic careers.
Visual Arts Degrees
Fine Arts
A Fine Arts degree focuses on developing the student's artistic abilities through a range of mediums and techniques. Students pursuing a Fine Arts degree will have access to courses covering topics such as drawing, painting, sculpture, and printmaking. It aims to instill the technical skills and creative thinking required for a successful career in the visual arts field. This degree is popular among artists as it provides them with a solid foundation to further refine and expand their artistic capabilities.
Studio Arts
Studio Arts is a more hands-on degree program that emphasizes practical experience in various art forms. It encourages students to explore different mediums, allowing them to develop their unique artistic style. Studio Arts programs generally include coursework in drawing, painting, sculpture, photography, and ceramics, permitting students to enhance their skills in these specific areas. This degree is suitable for those who want to gain practical knowledge and experience while working towards a professional career in the arts.
Painting
A Painting degree offers students the opportunity to focus on this particular art form, honing their skills in various styles and techniques. The curriculum includes courses on color theory, composition, and the history of painting. Students will also be exposed to various painting mediums, such as oil, acrylic, and watercolor. This specialization helps artists refine their skills in painting, paving the way for them to forge successful careers as painters, illustrators, or art instructors.
Sculpture
A Sculpture degree emphasizes the creation of three-dimensional artwork using a variety of materials, such as clay, wood, metal, or stone. Students enrolled in this program will learn various sculpting techniques, mold-making, and casting processes. They will also study the history and theories surrounding sculpture. This degree is ideal for aspiring sculptors and artists who want to concentrate on developing their skills in this specific medium.
Printmaking
A Printmaking degree program focuses on the skills and techniques required for creating original prints using different printmaking methods, such as etching, lithography, and screen printing. Students will experiment with various materials and techniques, learning about the history and contemporary practices of printmaking. This degree is well-suited for artists who want to explore the possibilities in this innovative and diverse area of visual arts.
Photography
A Photography degree offers students the chance to hone their skills in capturing, editing, and presenting images using contemporary digital and analog techniques. The program encompasses various aspects of photography, including fine art, commercial, and photojournalism. Students will learn about the history, theory, and practice of photography while also developing their technical and creative abilities. This degree is especially suitable for aspiring photographers and image-based artists.
Ceramics
A Ceramics degree delves deep into the creation of functional and sculptural objects using clay and other ceramic materials. Students will learn techniques such as hand-building, wheel-throwing, and glaze formulation, as well as the history and contemporary practice of ceramics. This program is tailored for artists who wish to specialize in ceramics while pursuing a professional career in the field.
Glass Arts
A Glass Arts degree focuses on the techniques and practices necessary for creating artwork using glass as the primary medium. Students will explore various glassworking methods, such as glassblowing, kiln-forming, and casting, while also studying the history of glass art. This specialized degree is perfect for artists looking to concentrate on a unique and captivating art form.
Design Degrees
Graphic Design
A degree in Graphic Design focuses on visual communication and the use of typography, images, and colors to convey messages. Students will learn about the principles of design, software applications, and print production, preparing them for work in advertising, publication design, and branding.
Web Design
Web Design degree programs teach students to create user-friendly and visually appealing web pages while developing necessary coding skills. Students learn about HTML, CSS, JavaScript, and web development tools, preparing them for jobs in creating and maintaining websites, web apps, and digital marketing campaigns.
Interior Design
An Interior Design degree program focuses on integrating aesthetics and functionality within interior spaces. Students learn about space planning, materials, color schemes, and lighting, as well as building codes and technical drawing. This prepares graduates for careers in residential and commercial interior design, as well as working with architects and contractors.
Fashion Design
A Fashion Design degree program teaches students to create clothing and accessories by combining artistic vision and stitching techniques. Studies in this field cover fashion illustration, fabric selection, pattern making, and garment construction. Upon graduation, students can pursue careers as fashion designers, stylists, or fashion editors.
Industrial Design
Industrial Design degree programs focus on creating visually pleasing and functional products that cater to consumer needs and preferences. Students learn about design principles, materials, manufacturing processes, ergonomics, and sustainability. Graduates can work in various industries, designing products ranging from automobiles and furniture to electronics and packaging.
Animation
A degree in Animation trains students in the art of creating moving images for various media, including film, television, and video games. The curriculum covers topics such as drawing, storytelling, 3D modeling, and computer-generated imagery. Graduates may find jobs as animators, visual effects artists, storyboard artists, or game designers.
Game Design
In a Game Design degree program, students learn about game mechanics, storytelling, and the technical aspects of creating video games. The curriculum includes subjects like programming, level design, animation, and sound production. Graduates can work as game designers, developers, and testers, with opportunities in both independent game studios and large companies.
Performing Arts Degrees
Music
A degree in music offers students a comprehensive understanding of various aspects of music, including composition, performance, and music theory. Students typically study classical or contemporary music styles, developing and honing their technical and artistic skills. Obtaining a music degree opens doors to various career opportunities, such as professional performance, teaching, and music production. Music graduates may find employment in symphony orchestras, choirs, or as solo artists, as well as work as music educators or administrators in arts organizations.
Theater
Theater degrees often focus on acting, directing, playwriting, and technical production. Students enrolled in a theater program gain valuable experience in acting techniques, stage management, set design, and lighting. Graduates from theater programs can pursue careers as actors, directors, playwrights, stage managers, or producers in professional and community theater, television, and film. Additionally, theater degree holders may work as instructors in educational institutions or as administrators in performing arts organizations.
Dance
Dance degrees encompass various forms of dance such as ballet, jazz, modern, and ethnic dance styles. Acquiring a degree in dance can lead to numerous career paths, as both performers and educators in the domain. Dance degree programs focus on developing students' techniques, creativity, and performance skills, as well as knowledge of choreography, dance history, and kinesiology. The career options for dance graduates include professional dancers, choreographers, dance teachers, and even dance therapists.
Film Production
A degree in film production equips students with the necessary skills and knowledge to excel in various aspects of filmmaking, such as directing, cinematography, screenwriting, and editing. These programs emphasize hands-on experience through projects and collaborations, enabling students to create portfolio pieces and gain practical industry experience. Graduates with a film production degree may pursue jobs as directors, cinematographers, screenwriters, editors, or producers in the film and television industry. Alternatively, they might find employment in related areas like advertising, digital media, or even teaching film studies in academic settings.
Art Education Degree
Art Education
An Art Education Degree is designed to prepare students for careers as art educators in various settings such as schools, museums, and community organizations. By combining artistic practice with educational theory, students develop a well-rounded understanding of art, its importance in society, and the best practices for teaching it.
One key aspect of an Art Education Degree is the focus on research, which allows students to explore the history, theory, and philosophy of arts education. This enables future art educators to design and implement effective programs tailored to diverse groups of learners.
The curriculum in an Art Education Degree typically consists of:
Studio courses: These courses emphasize hands-on creativity and help students hone their skills in various art forms such as painting, drawing, sculpture, and ceramics.
Education courses: These courses delve into the principles and practices of teaching, lesson planning, assessment, and classroom management. Students will learn to adapt their teaching strategies for learners of different age groups, backgrounds, and abilities.
Art history courses: These courses expose students to different art movements, styles, and artists, fostering an appreciation for the rich cultural heritage of the arts.
Field experience: Opportunities to gain practical experience in teaching art are integral to an Art Education Degree. Through observations, internships, and student-teaching placements, students learn first-hand how art education can impact individuals and communities.
Graduates of Art Education programs often find employment as art teachers in K-12 schools, community centers, museums, and other cultural institutions. In addition, they may work as art education consultants, curriculum developers, or pursue advanced degrees in art or education to expand their career options.
Ultimately, earning an Art Education Degree equips individuals with the knowledge, skills, and confidence to effectively share their passion for art with others and make a positive impact on the lives of future artists and appreciators of the arts.
Statistics about the Best Art Degrees

Conclusion
In summary, selecting the right degree program for artists is crucial for their long-term success and growth. Considering both the practical and creative aspects of an art career, it is important to weigh the options on various programs. Some notable degrees for artists include Fine Art, Graphic Design, Animation, and Art Education.
Fine Art degrees help artists develop their artistic abilities, while also exposing them to various art theories, history, and critical thinking skills. This degree showcases multiple mediums and techniques, thus offering a broad scope for artists to refine their style.
Graphic Design focuses on the practical application of art in marketing and communication. A degree in this field allows artists to work in various industries, such as advertising, digital media, and product design. They can also develop skills in diverse design software tools, essential to many modern art-related professions.
Animation is another potential path for artists, combining their skills with technology to create visual stories in film, television, and video games. Degrees in this area include study in 2D and 3D animation techniques, storyboarding, and computer-generated imaging, preparing artists for the rapidly evolving digital landscape.
Finally, Art Education offers opportunities for artists who wish to share their passion for art by teaching others. This degree not only enhances artistic skills but also introduces teaching methodologies to help students become effective educators.
In conclusion, artists are presented with an array of degree options, each tailored to specific career paths. By evaluating individual goals, skills, and interests, artists can make informed decisions in choosing the degree program that best suits their artistic trajectory.
More College Resources
Choosing the right institution for your journalism education is a critical step in shaping your future career. The "Best Schools for Journalism Students" article offers an in-depth guide to help you navigate this important decision. We've evaluated various factors such as faculty credentials, campus facilities, and job placement rates to compile a comprehensive list of top-ranking journalism schools. Whether you're an aspiring reporter, editor, or media analyst, our list provides valuable insights to help you make an informed choice.