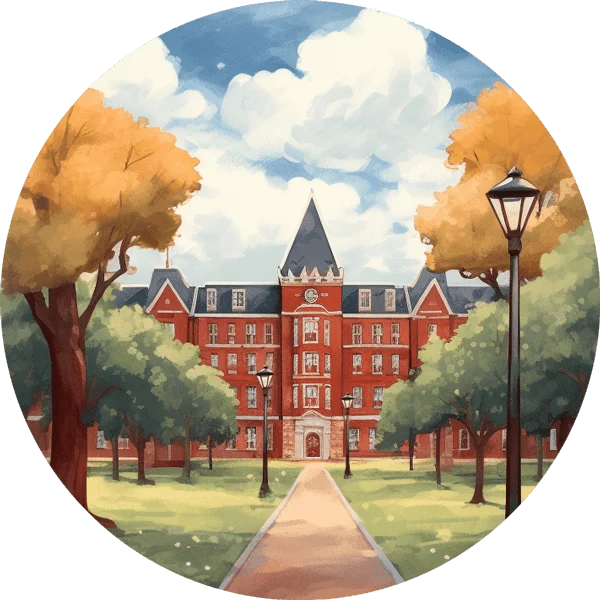 Online education has grown tremendously in recent years, with more and more students opting for digital learning environments. Among the many degree offerings, online Associate in Accounting programs have become increasingly popular. They provide flexibility and accessibility, allowing students to gain valuable skills and knowledge in the Accounting field while maintaining their work and personal life balance. This guide aims to help prospective students navigate the world of online Associate in Accounting degree programs and make informed decisions about their educational journey.
Cost Analysis
The average cost of an online Associate in Accounting program can vary widely depending on several factors. These include the type of institution (public or private), geographic location, and additional fees that may be associated with the program. On average, tuition for an online Associate in Accounting ranges from $5,000 to $15,000 per academic year.
It's essential to note that financial aid, grants, and scholarships may be available to eligible students, which can significantly offset the overall cost of the program. Additionally, some employers offer tuition reimbursement programs for employees seeking to further their education in relevant fields.
ROI & Worth
Determining whether an online Associate in Accounting degree is a good return on investment depends on various factors, such as individual career goals, job market conditions, and personal financial circumstances. In general, an Associate in Accounting degree can open doors to entry-level positions in bookkeeping, tax preparation, and payroll management.
According to the U.S. Bureau of Labor Statistics, the median annual wage for bookkeeping, accounting, and auditing clerks was $41,230 in 2020. While a bachelor's degree may be necessary for career advancement, an associate degree can often serve as a stepping stone towards higher education goals.
Students should consider consulting with career counselors, academic advisers, and professional resources, such as the American Institute of Certified Public Accountants (AICPA), to assess the long-term value of an online Associate in Accounting degree.
Pros and Cons
Pros
Flexibility: Online programs allow students to balance their education with work and family responsibilities.
Accessibility: Students can access course materials and complete assignments from any location with internet access.
Cost: Online programs often have lower tuition fees compared to traditional on-campus programs.
Networking: Many online programs offer opportunities for students to connect with peers and professionals in the field.
Cons
Limited Interaction: Online learning may not provide the same level of personal interaction and engagement as traditional classroom settings.
Self-Discipline: Online students must be self-motivated and disciplined to manage their time effectively.
Technology Requirements: Access to a reliable computer and internet connection is necessary for online learning.
Methodology for Rankings
Several criteria are generally used to evaluate and rank online Associate in Accounting programs. These may include:
Accreditation: Regional and specialized accreditation status of the institution and program.
Program Quality: Curriculum quality, faculty credentials, and student support services.
Affordability: Tuition costs and financial aid availability.
Graduation Rates: Percentage of students who complete the program within a specified time frame.
Reputation: The institution's overall reputation and any specific awards or recognition for the program.
Best Online Associates in Accounting Degrees
1
Western Governors University
Location
Salt Lake City, Utah
Western Governors University (WGU) offers a flexible and affordable online Associate's Degree program that stands out for its competency-based approach. Accredited by the Northwest Commission on Colleges and Universities (NWCCU), WGU is a private, nonprofit institution founded in 1997. The program can typically be completed in two years but offers the flexibility to adapt to each student's schedule.
The curriculum is designed to be both comprehensive and industry-relevant, covering general education courses alongside introductory computing and specialization tracks such as Business, Healthcare, and IT. One of the unique features of WGU is its competency-based education model, allowing students to progress as they demonstrate mastery in each subject, making it an ideal choice for those who may already have some experience in their field.
Admission to the program is streamlined to be as accessible as possible. Applicants need a High School Diploma or GED, and those who are non-native English speakers must demonstrate English proficiency. The admission process includes an online application, a readiness assessment, submission of official transcripts, a financial aid consultation, and finally, enrollment.
While WGU's faculty are experts in their domains, the institution places a greater emphasis on teaching and mentorship than on traditional academic research. That said, WGU does engage in studies, particularly those relevant to online and competency-based education.
The program has several advantages, including its affordability with a flat-rate tuition fee, and strong career services support for job placement and career advancement. However, it does have its drawbacks, such as the lack of a traditional campus experience and limited opportunities for academic research. The program's self-paced nature also demands a high level of self-discipline from students.
In summary, WGU's online Associate's Degree program is a strong option for those seeking a flexible, affordable, and industry-relevant education. Its competency-based model allows for personalized learning pathways, making it a particularly good fit for working professionals or those with other commitments.
2
Southern New Hampshire University
Location
Manchester, New Hampshire
Southern New Hampshire University (SNHU) offers an accredited and flexible Online Associates Degree Program designed to cater to a variety of educational needs. With accreditation from the New England Commission of Higher Education (NECHE), the program offers an array of majors ranging from liberal arts to business administration. The curriculum includes general education courses, core courses related to the chosen major, and electives, providing a well-rounded education.
Affordability is another strong suit, with a tuition rate of approximately $320 per credit hour as of 2021. About 85% of online students at SNHU benefit from some form of financial aid, making the program financially accessible to many. The admission process is straightforward, requiring only a high school diploma or GED and no SAT or ACT scores for online applicants. Once admitted, students have the added advantage of discussing financial aid options to suit their needs.
SNHU offers robust student support services, including 24/7 online tutoring, writing services, and technical support. Career services are also accessible to online students, enhancing their employability upon graduation. The university boasts a 73% job placement rate within six months for its online associate's degree graduates, emphasizing its practical value in the job market.
Despite its many advantages, the program has some limitations. The online format may not be suitable for those seeking a traditional campus experience. Additionally, students need reliable internet access and a suitable device to participate effectively in the program.
In summary, SNHU's Online Associates Degree Program offers a blend of academic quality, affordability, and flexibility, supported by an array of student services. Although it lacks the on-campus experience and requires technological preparedness, its benefits, including a strong job placement rate, make it a compelling option for prospective students.
Specializations
Within the field of Accounting, students may have the option to choose from various specializations or tracks. Some common specializations include:
Taxation: Focuses on the principles and practices of preparing and filing tax returns.
Auditing: Concentrates on the process of examining financial statements and assessing the accuracy and completeness of an organization's financial records.
Managerial Accounting: Emphasizes the use of financial information for decision-making within a business.
Recent Trends
As technology advances and the demand for online education increases, online Associate in Accounting programs have continued to evolve. Technological advancements have improved the accessibility and quality of online learning platforms, allowing for greater interaction between students and instructors. Additionally, innovative pedagogical methods, such as gamification, have been implemented to enhance student engagement and retention.
Accelerated Programs
Accelerated online Associate in Accounting programs allow students to complete their degree in a shorter time frame than traditional programs. This can be an attractive option for those looking to enter the workforce quickly or pursue further education. Accelerated programs may require students to take a more extensive course load each semester, but the potential benefits, such as reduced tuition costs and a faster path to career advancement, can outweigh the challenges.