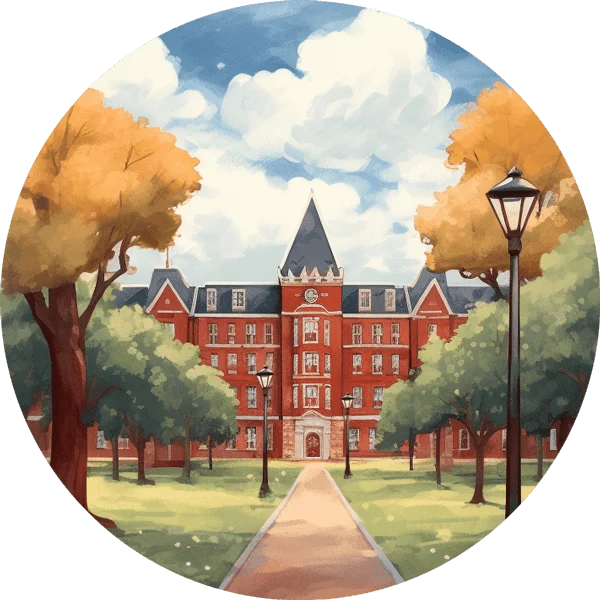 What Are The Best Online Bachelors Degrees In Criminal Justice?
A Bachelors of Criminal Justice degree offers graduates a competitive edge when applying for nationwide criminal justice positions. Most agencies will have varying qualifications, but most will see a college degree as a plus. This degree has become increasingly popular and has evolved to focus on numerous topics.
Some topics included in criminal justice programs include various aspects of crime, the justice system, the law, criminality and social policy. Students interested in law and policy will want to study Justice Policy. Students interested in law enforcement will want to study Crime and Criminology. Students interested in social work and related areas will want to study Community Justice. A Bachelor of Criminal Justice degree opens doors to an extensive range of career options in the private sector as well as at the federal, state and local government level. Potential career paths include police officer, detective, corporate security specialist, criminologist, homeland security agent, CIA agent, marshal, crime scene investigator, sheriff, ATF agent, DEA agent, INS agent and more.
Below is a list of the ten best online Bachelors of Criminal Justice degree programs. Schools are listed based on affordability, reputation, awards, faculty, rankings, types of courses offered and quality of the program.
10. Florida State University
Florida State University students will be prepared for career paths such as social services, case manager, detective, crime intelligence analyst, private investigator and more. Faculty members of the Criminal Justice program include two of the top criminologists in the nation. Many of the college faculty members edit and co-edit scholarly journals in the criminology field. Florida State University was ranked #46 in the "Top Public Schools" by US News & World Report in 2012. It was ranked as #4 in the "Best Value Colleges" by USA Today and Princeton Review. Online student tuition is traditional tuition plus a distance education fee. In-State Tuition is $215.55, and out-of-state tuition is $721.10. Accreditation was reaffirmed in 2014 by the Southern Association of Colleges and Schools, Commission on Colleges.
9. Washington State University
Washington State University has the second oldest criminal justice program. Students with transferable core credit can complete the program in only 49 credit hours. Students may choose from electives such as Juvenile Justice, Juvenile Delinquency, Sociology of Race Relations, Comparative Criminal Justice Systems as well as Law of Evidence and Criminal Procedure. The faculty is made up of notable professors who regularly assist law and corrections organizations. US News & World Report ranks Washington State University is #6 in the "Top Online Bachelor's Programs: Student Services and Technology" category.
8. Penn State World Campus
Penn State World Campus has an online Bachelor of Science in Criminal Justice program. The degree plan gives students the tools needed to lead, serve and protect the interests of national, state and local communities. Topics studied include theoretical and practical aspects of crime control. Graduates will be able to take on leadership roles in security management, law enforcement, corrections, court administration and crime prevention. Courses include criminology, ethics, alternatives to incarceration and more. US News & World Report ranks Penn State University as #12 in its "Top Public Schools" List. Smart Money Magazine named the college as #12 in the category "Colleges That Help Grads Get Top Salaries." Penn State was the winner of Excellence in Institution-Wide Online Education in 2011.
7. Colorado State University – Global Campus
Colorado State University-Global Campus has an online Bachelor in Criminal Justice and Law Enforcement Administration degree. The program provides students with the tools needed to take on leadership and management roles in criminal justice organizations. The program offers an in-depth study of trends and developments revolving around managing a criminal justice organization. Students will study topics such as law enforcement, criminology, corrections and juvenile justice. Research methods created for criminal justice professionals will also be covered. Courses are eight weeks long. Students will learn critical thinking, leadership, and efficient decision-making skills that are needed in the law enforcement industry. Princeton Review has ranked CSU as one of the best institutions for undergraduate education in the nation.
6. Saint Leo University
Saint Leo University is accredited by the Commission on Colleges of the Southern Association of Colleges and Schools. As a leading online education institution, Saint Leo offers a Bachelor of Arts in Criminal Justice degree. Students receive a strong foundation in liberal arts and may be able to receive credit through by taking exams. Students may choose from three concentrations. These concentrations are Criminalistics, General Criminal Justice, and Homeland Security. Undergraduate tuition is $470 per credit of hour. The total program consists of 123 credit hours which is $57,810.
5. Grand Canyon University
Grand Canyon University is considered to be one of the top private Christian schools for online education by Technology & Learning Magazine as well as Fortune Small Business. The University is accredited by the Higher Learning Commission. The Bachelor of Science in Justice Studies degree plan offers a strong foundation from a Christian standpoint for those interested in pursuing a career in law enforcement. Courses include religion, criminal law and procedure, tourism, criminal justice and more. The degree consists of 120 credit hours. Tuition cost is $450 per credit hour. The total program cost is $54,000 not including textbooks, supplies or board.
4. Walden University
Walden University offers a Bachelor of Science in Criminal Justice. The program is designed to help students acquire the skills and knowledge necessary for a career in law enforcement, the justice system, corrections, homeland security and social services. The program is for students who want to change not only their world but the world of others. Studies blend contemporary theory on the nature, extent, and cause of crimes with criminal justice practices from national and international standpoints. Learning material is supported through a final capstone project. Students will gain important insight on criminal justice theories and current issues. Vital topics covered include civic engagement, global awareness, social responsibility, teamwork, communication as well as collection and analysis of data across organizations. The program consists of 181 total quarter credit hours. Tuition is $320 per quarter hour. Walden University has been accredited since 1990 by the Higher Learning Commission.
3. Liberty University
Liberty University offers a Bachelor of Science in Criminal Justice. Students may choose from several focus areas. These focus areas include business administration and management; criminal psychology; crime scene investigation; homeland security; public administration; strategic intelligence and juvenile justice. The 120 credit hour program will prepare students for career paths such as administration, casework, corrections, counseling, juvenile justice, probation & parole, social services, private or corporate security, homeland defense as well as state, local police and sheriff. Based on full-time enrollment, tuition is $375 per credit hour. Liberty University is accredited by the Southern Association of Colleges and Schools Commission on Colleges.
2. Portland State University
According to US News & World Report, the Bachelor's in Criminology and Criminal Justice at Portland State University is one of the best in the nation. It has been offering high-quality education to students interested in law enforcement since the 1940s. The program can be completed 100% online without any campus visits. The program provides an in-depth study of leadership in Criminal Justice, Criminal Behavior, and Advanced Crime Analysis. The courses are taught by highly accomplished faculty members with the student in mind. Applicants interested in this program should have an Associate of Arts or Associate of Science degree. If they do not have this requirement, then they need 30 semester hours of transferable college credit. The program may be completed in two years. In 2015, the Princeton Review named Portland State University as one of "The Best 376 Colleges." US News & World Report named the University as one of the "most innovative" national universities for 2016. Tuition is $259 per credit hour regardless of residence status.
Our number one choice is Capella University because of its well-known recognition by criminal justice authorities. The program is flexible, affordable and comprehensive.
1. Capella University
Capella University has designed a criminal justice program where students are able to transfer credit and previous work experience allowing for a more direct path to degree completion. Courses are taught 100% online with 24/7 access allowing for ultimate flexibility. Courses are taught by distinguished faculty members who have real-world experience. Students will be able to practice risk management and scenario planning during virtual simulations which are conducted in safe and controlled environments. The program is recognized by the FBI National Academy, the International Association of Emergency Managers, the United States Secret Service, and the National Sheriff's Association. Lower level courses are $330 per credit hour while upper-level courses are $382. Students may transfer up to 135 credit hours. Courses are five or ten weeks long. The program is a total of 180 credit hours. Capella is accredited by the Higher Learning Commission.