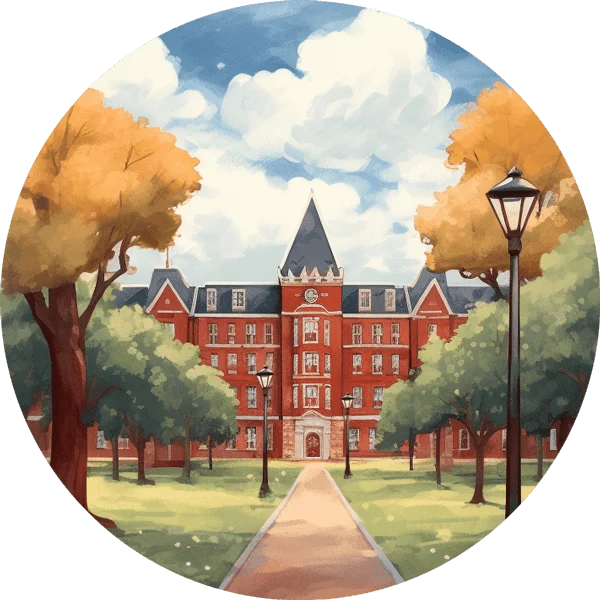 What Are The Best Online Paralegal Certification Programs?
Paralegals are the assistants to the lawyers with the investigation and discovery of important facts as well as researching the state and federal laws and codes related to the current case in addition to many other facets of the law. From the simple cases all the way through the most challenging cases, paralegals can be a life saver in the legal world. In order to become a paralegal, you can attend the university of your choice whether it is on campus or online. If you love the faced paced and challenging careers, than becoming a paralegal is a great career choice. The legal based professions are rewarding, interesting and have many opportunities for advancement and growth.
The paralegal profession dates back to the 1960s during the "War on Poverty" when President Lyndon B. Johnson was in office. Assistants were trained to assist attorneys in the courtroom during this time. Since then, the paralegal career has expanded and made great advancements and now includes private law firms, public agencies, and corporations. All these areas have come to see the benefits of paralegals on the payroll and have recognized how their services became more cost effective and more efficient.
10. Virginia College
Are you searching for a career that is rewarding? Do you want a career that gives you a chance to be a positive change the others lives? A career as a paralegal specialist is what you can choose to go into if you're looking for a career that provides excitement, prestige, and a bright future.
Skills and attributes that all employers look for in this interesting, faced-paced and ever-changing field, are taught and learned from the passionate instructors of the Virginia College's Paralegal Studies program. Paralegal graduates will be able to work in many work environments that include corporations, courtrooms, government offices, insurance companies, and banks.
9. Drury University
The College of Continuing Professional Studies at Drury University has an outstanding associate of science in paralegal studies program that trains students to become the best paralegal with specialized training to assists attorneys in various settings. Drury university's paralegal studies program has enthusiastic instructors who provides their students with a firm foundations in business law, civil litigation, torts, real estate law, law of wills, estates, trusts and family law. Students enrolled in this wonderful program are prepared for the chance to pursue nothing but great career advancement in legal environments such as government agencies, corporate legal departments or private law firms.
8. Rasmussen College
Rasmussen College is located in St. Paul Minnesota and was founded in 1900 with the goal of bringing career focused and practical education to students in the classroom setting. Formed off of the recommendations from the NALA, or National Association of Legal Assistants, Rasmussen College's Paralegal Associate's degree program will do nothing but provide you with the great opportunities to learn great information through classes that include cyberspace, family law, legal research, law office technology, and provides important internship opportunities.
7. Kaplan University
Founded in 1937, Kaplan University's professors in the strong paralegal program will all possess real life experience through being working professionals in the paralegal field. Can't beat that, the best way to learn is from those who have experience related to the field. Kaplan's student in a solid paralegal degree program will be required to complete an internship which means the students will graduate with real life experience. The Kaplan paralegal program focuses on practical, important legal training in legal writing, research and terminology and technology. Other areas of focus include law office management, contracts, trusts, torts, and wills. Kaplan University is one of the largest providers of online legal and paralegal studies in the U.S.
6. Indiana Wesleyan University
Have you been doing some research for an online paralegal program? Look no further, than Indiana Wesleyan. The Paralegal Studies Program offered through IWU has a high ranking as far as online programs go and combines learning and faith and prepares all students to enter into their choice of privately owned sectors or public sectors of law. The well known online paralegal programs equip all students with the tools needed to enter the workforce by teaching and developing the important skills of legal writing and research, as well as the necessary abilities of applying procedural and substantive laws and the ability to adapt to an always changing, fast-paced legal environment.
Indiana Wesleyan University takes pride in being an accredited college through The Higher Learning Commission (HLC) and is a proud member of the North Central Association of Colleges and Schools.
5. Everest College
In as little as four years, you can earn a bachelor's degree in paralegal studies from Everest College. Want another great perk of Everest College? This great school will allow you to set a schedule based on your needs, and you can learn at a pace that fits your family obligations and business needs. Everest's paralegal degree program provides training in legal writing and research, terminology, preparing and interpreting legal documents, and how to conduct daily operations in the legal office setting in addition to other legal activities.
4. Keiser University
Let's go Eagles! The Eagles of Keiser University love the paralegal studies Associate of Arts degree program where students can soar high and excel. Students are prepared to support all attorneys in litigation and transactional fields through case management, legal research, evidence-gathering, document drafting, and the litigation procedure. Paralegals are more often than not, involved in dispute resolution processes and other trial assistance tasks and the preparation of documents related to wills, contracts, corporate matters, real estate and investigations.
3. The Center for Advanced Legal Studies
The Center for Advanced Legal Studies is a specialty learning center focusing just on one thing: paralegal studies and takes pride in being accredited. The Center is a leader in paralegal studies and has a staff and faculty that has an outstanding reputation. The center has a reputation for not only meeting but exceeding the requirements needed to excel in the profession. The mission is to teach the skills needed in addition to ethical, practical knowledge.
2. Iowa Western Community College
Put the law on your side By enrolling in Iowa Western's Paralegal Studies program, the law will be put on your side. You can explore a diverse legal profession in a challenging yet rewarding program. Iowa's reputable program allows you to learn at your convenience and pace online. This is a great program where you will be given valuable experience using real legal libraries and through internship opportunities.
Ethical and moral concerns, writing and research skills are the core rules of this program. After the two year completion, you can work in banks, insurance agencies, state agencies as well as law firms just to start with a few options.
1. Bryant and Stratton College
The Paralegal Studies program emphasizes on the National Federation for Paralegal Associates and the American Bar Association's standards and prepares students to prepare legal documents, and analyze cases as well as learn about prosecuting crimes, litigating law, closing real estate transactions and drafting documents used in divorce, custody, and separation cases.
Graduates can easily land a job in the best entry-level positions allowing them to work directly with attorneys in banks, insurance companies, government offices, banks, real estate, corporations, insurance companies, accounting firms and real estate development just to name a few.